Now that it's June we're on Summer's doorstep! That means bbqs, s'mores, and late nights sitting around a fire.
You can add a little pizazz to your backyard with a fire pit- an inexpensive store bought one can be easily upgraded with a stone surround. A great weekend warrior project that can make a statement in your backyard.Click here for materials & instructions.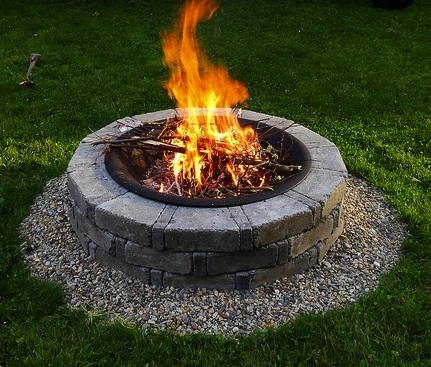 If you're looking for more ideas to add curb appeal or to help get your yard & garden ready for Summer, check out our other blog posts. If you want to list your house & get it sold fast, contact us & we'd be happy to meet and show you how we can make your experience quick & stress free.
Image Source: Flickr