Can you believe it's already Easter? Where does the time go? With the warm weather & light nights back, why not enjoy this twist on the classic S'more- just in time for Easter.
Simply replace a regular marshmallow with a cheerful Peep. It's also a great way to help use up all of the chocolate that's sure to be lying around after the Easter Bunny has visited.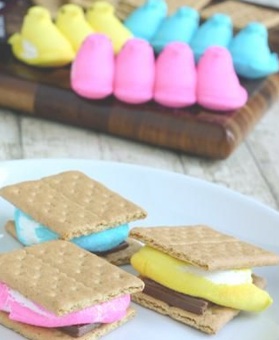 From Team Steeves, we hope you & your family have a wonderful Easter weekend.
Image Source: http://travelhome.com/